A call for patient involvement in vision impairment project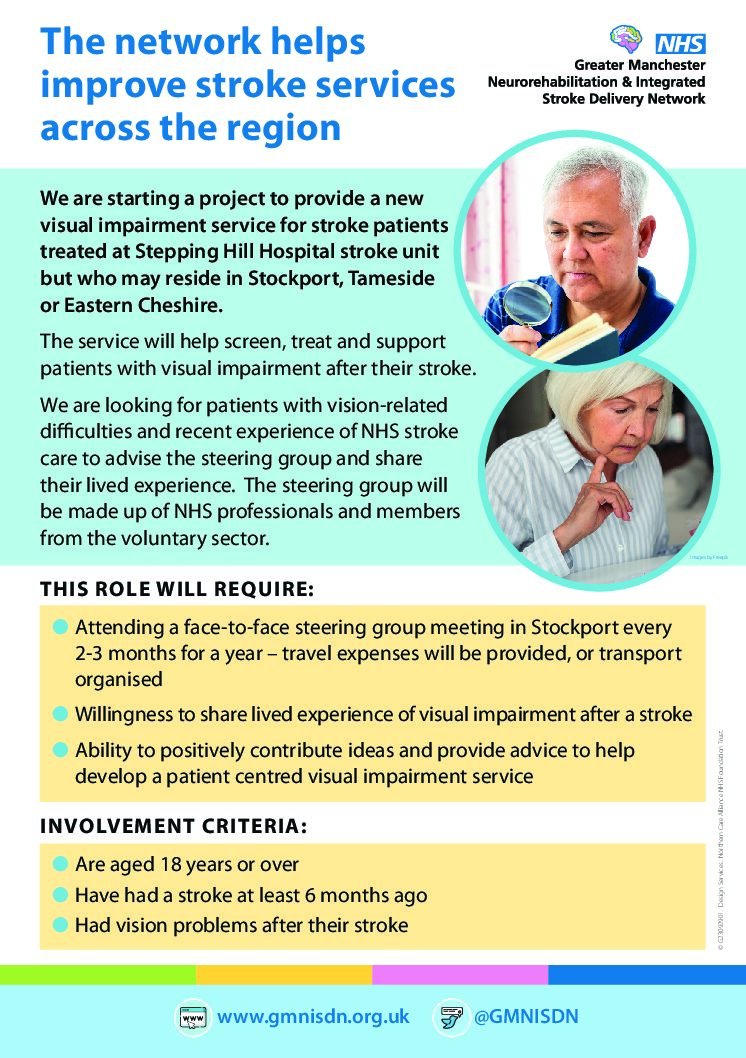 We are excited be supporting an NHS England funded Stroke Quality Improvement for Rehabilitation (SQuIRe) project. The initiative will implement a new service to screen and treat visual impairment (problems with eyesight) after a stroke.
Visual impairment is a common symptom after a stroke and reported in up to 72% of stroke survivors. National guidance recommends having specialist staff (called Orthoptists) available to help identify and treat visual problems after a stroke.
The project will establish a new visual impairment service based at Stepping Hill Hospital. It will also fund new therapists in Stockport and Eastern Cheshire Community Stroke teams to help set up the service. Henshaw's a local charity are also involved to provide extra visual and emotional support.
We want the patient's voice to be at the heart of the project. We are seeking patients with vision problems after their stroke to share their insights and experiences so we can develop the new service to be as patient centered as possible.
If you are passionate about improving patient care and are interested in being involved, please review the flyer and register your interest using the form below or call Farheen Akhtar Project facilitator on 07525801006.
The deadline for registering your interest is Friday the 3rd of November 2023