Annual stroke conference now open for registration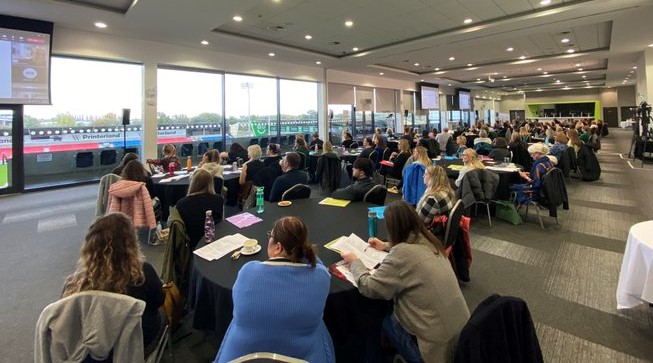 We are delighted to open registration to attend our next annual stroke conference which will be held on the 4th July at the AJ Bell Stadium in Eccles. It will also be live streamed and available on our YouTube channel – please register below to be sent details to join.
This year's programme features two key note speakers plus a range of talks drawn from local experts on topics that span the stroke care pathway. We are thrilled that the stroke choir will be joining us for the first time since the pandemic and they are busily rehearsing for their first gig in a while! You can download the draft programme here.
We will be running our poster competition which allows local teams to showcase their audit, research and QI projects, with prizes for the winners and runners up in the two categories. Further details on how to enter are here with a deadline for abstracts of 25th May.
Every year we recognise someone who has over the years gone above and beyond to help improve stroke care for patients and carers in Greater Manchester. This may be someone from the NHS or the voluntary sector. Emeritus Professor Pippa Tyrrell will be joining us to bestow the award to this year's winner. Please forward any suggestions to sarah.rickard@nca.nhs.uk with a short summary of why you think they deserve the award; the deadline for nominations is 25th May.
Places to attend in person are limited and priority will be given to those from within Greater Manchester. Please also register to receive information to attend the livestream.
Register here.