Blood Pressure Monitoring @Home work published in BMJ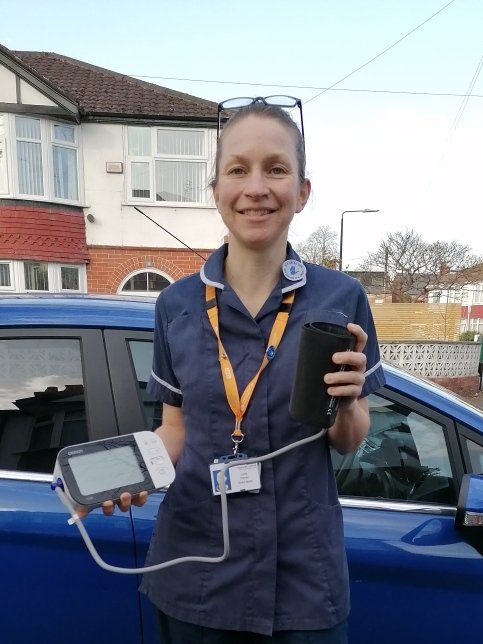 The network led the implementation of the NHS England Blood Pressure (BP) Monitoring @Home initiative, which was launched in 2020/21 in response to the pandemic.  Nationally, the programme was rolled out in GP practices, however, we felt it would work well with patients seen by our community stroke teams as they have nurses who lead on secondary prevention.
The initiative gave patients BP monitors to allow them to take measurements in their own homes. This proved to be a huge success and we demonstrated it helped to identify large numbers of patients discharged from stroke units who were mistakenly thought to have hypertension (so called white coat syndrome) and home monitoring also significantly reduced BP in those with high readings. Teams felt this approached save time/resources and they also learnt more about better management of BP, with a regional pathway developed to standardise care.
You can read the published paper in the British Medical Journal here: Community stroke team use of home blood pressure monitoring improves blood pressure control after stroke: a quality improvement report