Funding awarded to pilot stroke visual impairment pathway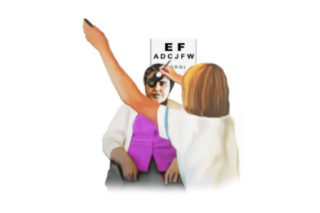 The region has been successful in bidding for NHS England Stroke Quality Improvement Rehabilitation (SQuIRe) programme Catalyst 2 funding. The project was awarded £264,000 and is entitled the implementation of a visual impairment pathway in the Southern Sector of Greater Manchester – it will start in October.
Partners include:
Stockport NHS Foundation Trust
University Hospitals of North Midlands NHS Foundation Trust
Henshaws
Greater Manchester Neurorehabilitation & Integrated Stroke Delivery Network
Visual impairment is a common consequence of stroke, reported in up to 72% of stroke survivors. The National Clinical Guideline for Stroke (2023) makes a number of key recommendations for services:
People with stroke should be screened for visual changes by a professional with appropriate knowledge and skills, using a standardised approach
People with altered vision, visual field defects or eye movement disorders after stroke should receive information, support, and advice from an orthoptist and/or an ophthalmologist
Multidisciplinary treatment programmes should be developed with an orthoptist and should include restorative and compensatory approaches to maximise safety and independence, in accordance with the person's presentation, goals and preferences
We will implement a visual impairment pathway for the region's Southern Sector (Stockport, Eastern Cheshire and Tameside). This will include an Orthoptist led service at Stockport FT, additional specialist support from Henshaws plus an uplift in staffing in community stroke teams to manage the anticipate extra workload of new diagnoses. It will build on the clinical pathway previously developed by the network and ensure relevant clinical guidelines are met.