Neurological Alliance survey results now available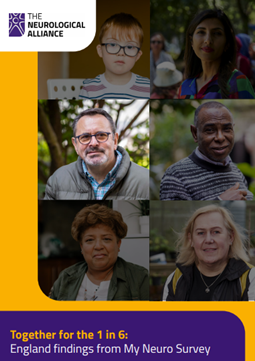 At least one in six people live with a neurological condition in England and over 6,000 took the time to share their experiences through 'My Neuro Survey' run by the Neurological Alliance earlier in the year.
We are awaiting the breakdown of data for our region and will be using the survey results to inform service improvements, working closely with the Manchester Centre for Clinical Neurosciences.
You can download the report here.